I am sure you have heard the phrase "when it rains it pours". I have heard it all my life. Something told me when I woke this morning that it was going to be a gully gusher kind of a day, and there was nothing on the local radar forecasting rain!
It all started with me oversleeping...(you don't need the details)...racing to the bathroom to get ready...calling out to number 2 child to hurry up and get dressed, take the dogs out, feed the dogs....the phone rings....it's the husband...."have you eaten yet? I want to take you out for breakfast." (He has been on out of town trips all week, bless his heart, and wanted to do something fun with the family)....but it's a school day......Oookay...we'll go out to breakfast...child number 2 is still not up, no dogs have been out or fed and dad is pulling in the driveway..."why aren't you ready?"...(Let's not go there)....number 2 child is finally dressed, dogs have been out and fed...pile into the car and on to the restaurant...after we are seated I notice that number 2 child's hair is making Einstein's hair look professionally styled...
And that was the calm part of the day.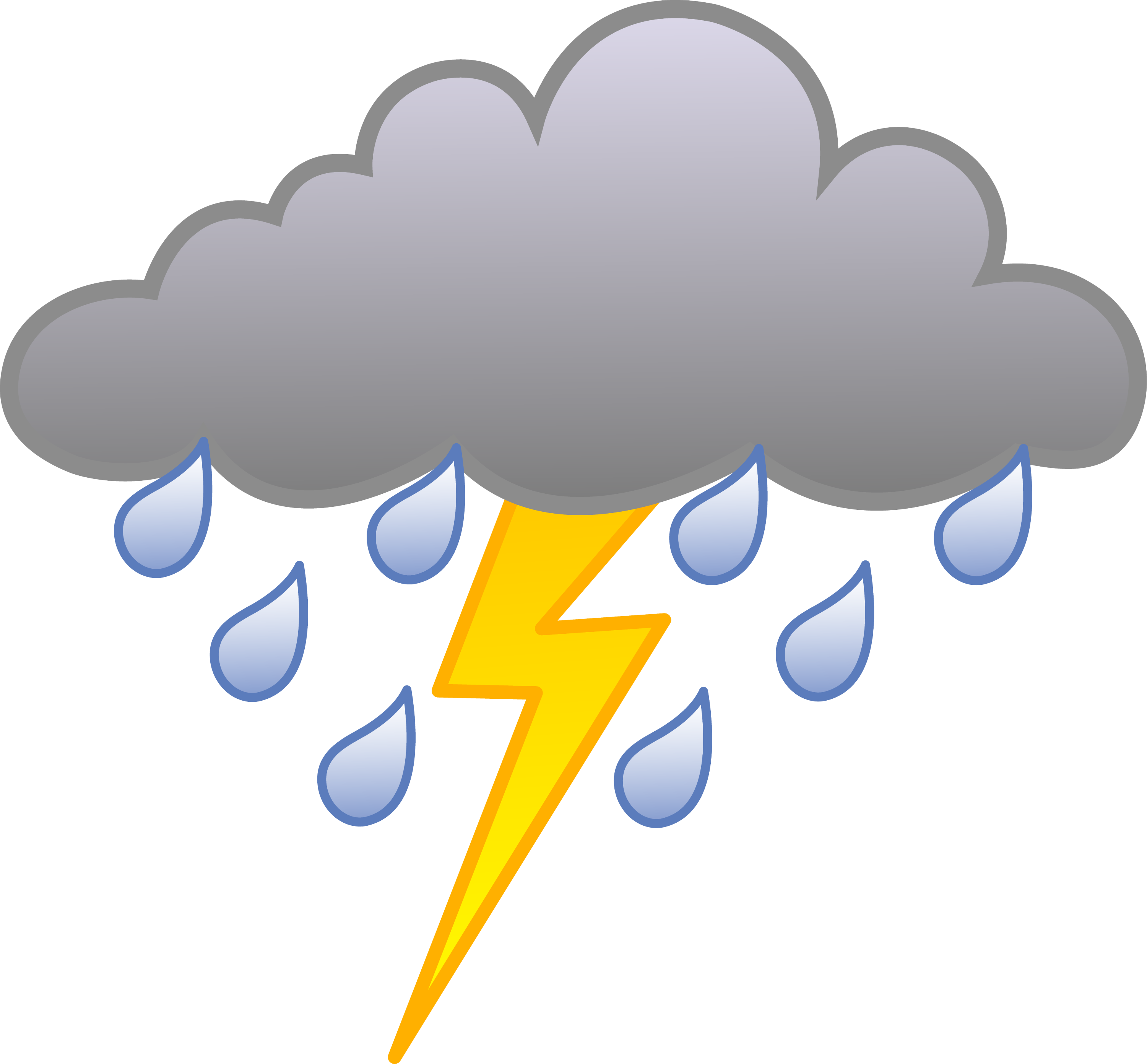 After "breakfast", we had a few errands to run, so it makes sense to just do them while you are out right? While driving hither and yon the check gauges light on the dash comes on..."no big deal" I thought...husband had the mechanic at work test the alternator and battery last week when it did this and the voltage read fine...husband thinks it is a malfunction in a computer chip....(you do need the details on this one)...sometime during the morning rush husband tells me he is going to go to a computer customer after work so won't be home until late...call number 1 child and arrange to have her bring number 2 child to her house after youth meeting for husband to pick up on his way into town...(sounds like a plan)(insert distant thunder rumble here)...rush home just in time for husband to go back to work...phone rings..it's number 1 child..instead of picking number 2 child up pack a bag so she can stay the night to help with grand-babies on Saturday...(thunder is a bit closer now. Why? you ask...the laundry isn't done yet for the week and who knows if number 2 child even has clean clothes at this point)...call to number 2 child to pack a bag....with the hour left before we need to leave for dance class(I decided to run to Walmart before dropping her off)....load the car with props to drop off at the dance studio for a performance tomorrow...realizing I hadn't eaten since "breakfast" I decide to do something that my OCD self has never done...ever... throw a few sweet potatoes in the oven at 275 for the hour(at the most) that I will be gone so that I have something ready to eat that is on my new eating program when I arrive home.(Note: at this point I am not really hungry and can wait until I return so I don't even grab a small snack)(insert flash of lighting and large clap of thunder here).....rush out the door and notice that number 2 child has on a ratty pair of flip flops...oh well she is just going to youth after class and will be inside and the weather is nice....not paying attention, I miss the first road I was going to take and had to go down the more crowded highway(insert large raindrops here)...the check gauge light comes on..not to worry it's been doing this...a few seconds later the airbag light comes on...not wanting to scare number 2 child I think to myself "what does that mean?... I have no air bag?...the airbag is going to deploy?...what do I do if it does?"....stopping at the light to turn into the Wally-world parking lot, all sorts of bells start going off..every light on the dash is flashing yet I have no turn signal or any dash lights...as I pull up to the car in front of me I see that my head lights are barely visible... I pull down the first parking isle and coast into a spot.(thunder, lightening, rain) I call the husband and leave a voice message that the car broke down and call number 1 child, who is on her way to work at the dance studio to come and help. Number 1 child doesn't have a voice-mailbox set up....great.....decide to go into the store to get the things I needed...forgot one of them...and while I am at the self-checkout husband calls and says "here I am going to hand the phone to my bus aide..tell her what happened."...trying to insert the right amount of cash into a self-check register and having a second party conversation with your husband while low blood sugar is setting in is not all it's cracked up to be....walk back to the car with a slightly hysterical child when number 1 child calls back.."did you call me?"....explain what happens...she can't come because she has to open the studio....great...low blood sugar hits hard and triggers my memory of the baking sweet potatoes in an oven I never leave on while I am not home! I send an emergency text message to a friend to swing by my house, look for the hide a key and turn off my oven because I don't know when I will be home...(insert loud stomach rumble here) Across the parking lot is a McDonald's. I can't eat at McDonald's(not on my new eating plan)...(louder stomach rumbling and shakiness sets in) I have to eat something so number 2 child and I walk to McDonald's, get something to go and walk back to the car to wait for husband to arrive...while walking back number 2 child cries "my shoe just broke".
How is God holding the umbrella? My normal reaction to a situation like this would usually be one of complete panic and although I had one moment of snappy words due to the low blood sugar, I had the peace of the Lord that everything would work out. Not only did He give me the presence of mind to get the car to a parking space, food when it was needed, and Walmart's shoe department, but there was a service center that checked alternators and batteries across the parking lot. Husband arrived, we jump-started the car, brought it over to the repair shop just before it closed and it was fixed within the hour. And..my wonderful friend got the text message and turned off the oven. Most importantly, I was able to show my little girl how God cares about us and provided for needs we didn't even know we had yet.
But as for me, how good it is to be near God!
I have made the Sovereign

Lord

my shelter,
and I will tell everyone about the wonderful things you do.
Thank you, Lord, for holding the umbrella today.